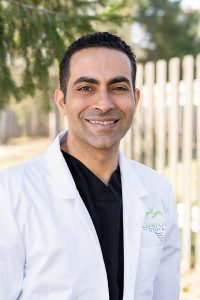 Dr. George Rizkalla is an accomplished dentist with a true passion for dentistry and a commitment to providing comfortable and personalized care to all his patients. He has provided dental excellence for over 20 years.
After obtaining his dental degree, Dr. Rizkalla pursued postgraduate training in cosmetic and restorative dentistry at the Duggan Institute in Costa Mesa, California, and at the University of Minnesota. His top priority as a dentist is to treat each patient as an individual, provide them the best in dental care available and place their comfort and satisfaction as a top priority.
Dr. Rizkalla believes that dentistry should be as comfortable as possible, affordable and result in beautiful, healthy smiles. He looks forward to developing long-term relationships with his patients and their families. Dr. Rizkalla is always at the forefront of his profession and continually expands his professional knowledge by attending numerous classes and seminars each year.
On a personal level, when he's not working on smiles, you can find Dr. Rizkalla enjoying time with his family. He and his wife, Marie, have two very active kids and a loyal dog named Cooper. Together they love exploring the great Minnesota outdoors, no matter the season. The Rizkallas also love playing all racquet sports but especially squash, tennis, and pickleball.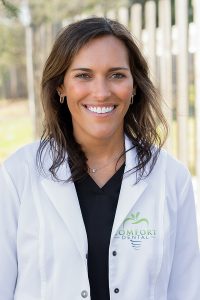 Dr. Kelsey S. Sharpe has been practicing dentistry for over 15 years and has worked in private practice, public health and education. She is a highly skilled dentist who received her dental degree from Creighton University School of Dentistry in 2008, where she also completed her undergraduate studies in three years. She graduated cum laude, a testament to her dedication and commitment to excellence.
Dr. Sharpe is committed to continuing her education and frequently participates in advanced training courses. She has received several awards and certifications, including Omicron Kappa Upsilon, the National Dental Honor Society and Alpha Sigma Nu, the Jesuit Honor Society.
As a dentist, Dr. Sharpe's goal is to provide comprehensive and compassionate care to her patients. She takes the time to understand each patient's perspective and treats them accordingly. Dr. Sharpe firmly believes in treating others as you would like to be treated.
Outside the office, Dr. Sharpe enjoys spending time with her family, including her two children. She also loves to cook, garden and participate in outdoor activities such as waterskiing, hiking and attending concerts.